All That Jazz!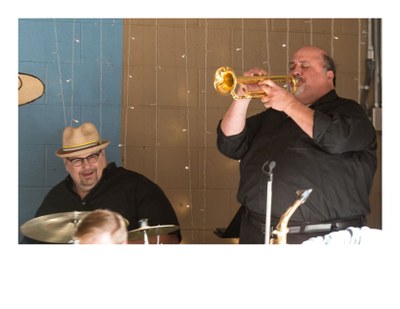 The O'Donnell/Spangler Jazz Quintet
All That Jazz!
2018-07-30T18:00:00-04:00
2018-07-30T19:30:00-04:00
The O'Donnell/Spangler Jazz Quintet
When

Jul 30, 2018

from 06:00 PM to 07:30 PM

(US/Eastern / UTC-400)

Add event to calendar

iCal
Monday, July 30 
6:00 PM
Led by trumpeter/vocalist James O'Donnell and drummer RJ Spangler, with Michael Zaporski on piano, Jeff Cuny on string bass & Goode Wyche III on saxophones. 
Classic jazz by Duke Ellington, Louis Armstrong & Fats Waller as well as jump jazz from Louis Jordan, as served with a bluesy touch.
RJ & James have been performing together since 1977, a 40 year musical partnership.  Great music both entertaining and educational!