On-Line Resources
Use library tools and resources to discover new books and materials or do research online.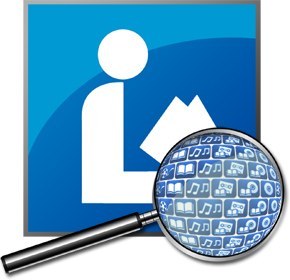 Library Catalog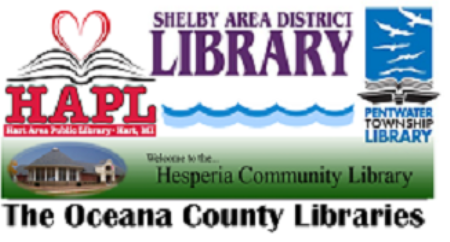 The Oceana Herald Journal Digitized from 1888-2005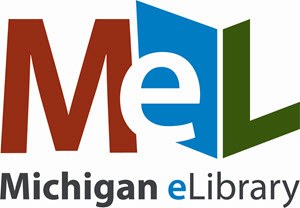 Michigan's 24/7 Library.  
Michigan residents or Michigan library or school access only.
Family History
MyHeritage Library Edition - 

Family history resource including more than 6 billion historical ?records from the United States, Europe, Latin America, and other regions. Includes the full USA federal census (1790-1940); census of England and Wales (1841-1901); U.S. World War II Army Enlistment as well as records of Union and Confederate Civil War soldiers. Over 2 billion family trees.
Journals & Newspapers
Consumer Reports - Provides clear reviews of commonly purchased products. Consumer Reports uses careful research, consumer insights, journalism, and policy expertise to help you inform purchase decisions. Also works to improve the products and services that businesses deliver, and drive regulatory and fair competitive practices.
Newspaper Source Plus - Includes millions of articles from newspapers, newswires, and news magazines. Offers television and radio transcripts and ongoing daily updates from popular news sources. Primary full coverage newspapers are The Washington Post and USA Today.
Life Skills
AutoMate - Repair information and schedules, diagrams, parts and labor estimates, service alerts, and recalls. Covers thousands of domestic and imported vehicles.
LearningExpress Library - Includes a resume builder you can save, edit, and print. Over 700 courses, practice tests, tutorials, eBooks, and flashcards. Practice tests include ACT, SAT, PSAT and TOEFL, as well as trade certification, civil service, math and reading tests, and U.S. citizenship.
Small Engine Repair Reference Center - Repair guides for small engines and routine maintenance (tune-ups, brake service, etc.). Also includes guides on extensive repairs such as engine and transmission disassembly. Coverage includes lawn mowers, motorcycles, tractors, and snowmobiles. More than 450 full text reference books with photos and illustrations, information on more than 25 years of engine models, and coverage of more than 90,000 repairs. 
Popular
AtoZ Databases - 

Detailed information on 30 million businesses and executives and 2 million new businesses. Includes data on over 200 million residents as well as new movers/homeowners. Special features include a background and criminal history search. Information provided on U. S. healthcare professionals. Includes a jobs database and email marketing.

MasterFILE Complete - 

Broad collection of popular full-text magazines and reference books. Covers subjects including: business, health, education, fitness, sports and leisure, personal finance, general science, multicultural issues, DIY, and fashion. Also includes photos, maps, and flags.
Reading
eBooks (public library collection) - C

ollection of over 44,000 reference books featuring titles for both adults and kids. Covers a wide variety of topics from self-help and fitness to cooking and personal finance. You may access the full text of these eBooks from your computer, or download titles to most popular portable devices.

MeLCat - More than 400 libraries participate in sharing their books and other resources. Use your local library card to order materials from other libraries in Michigan.
NoveList - 

Contains information on over 260,000 fiction and readable nonfiction titles. Features lists of award-winning books, book discussion guides, Read-a-Like recommendations, and complete series information. Also includes reader ratings and reviews. Create your own reading wish list. 
Thousands of books, audio books, and DVDs available at no charge.  Your Pentwater Township Library account number is needed.  Call or stop in to get this. 
Libby is the App for eBooks, Audio Books and Magazines.  Go to your App store and download her now, or go to Libbyapp.com to use on your PC.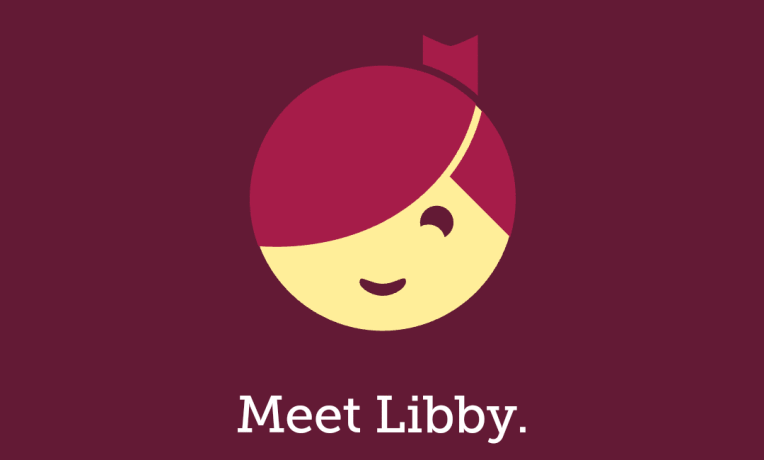 Download eBooks, eAudio Books and eMovies on Libby.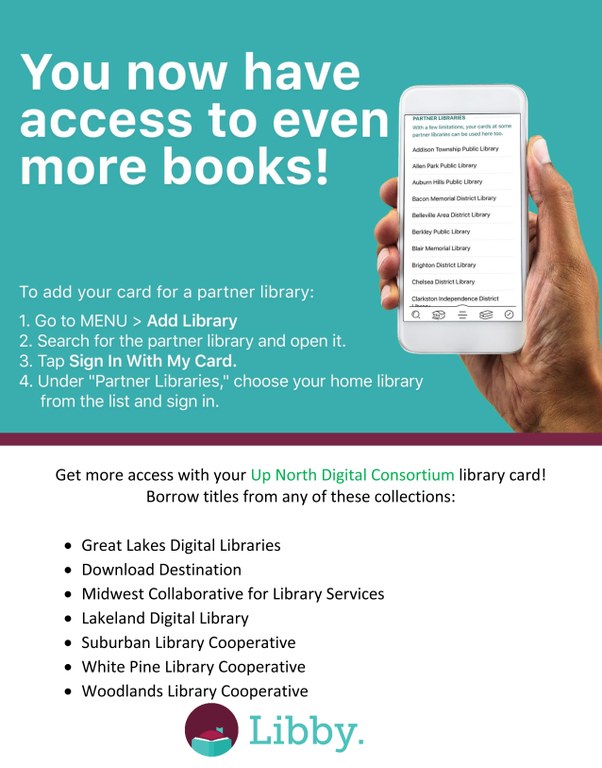 Click on this link for a how to video:   https://link.overdrive.com/getting-started-reciprocal-lending.
Your Pentwater Township Library account number and PIN are needed.  Call or stop by to get these.
We now offer Hoopla Digital at the Pentwater Township Library! Hoopla allows library card members to instantly borrow digital movies, music, ebooks, audiobooks, comics and TV shows. All you need is your library account number, and 10 digit phone number used to open your account to sign in. Sign up today by visiting https://libraryaware.com/2NNR0Y or by using the hoopla app on your mobile device.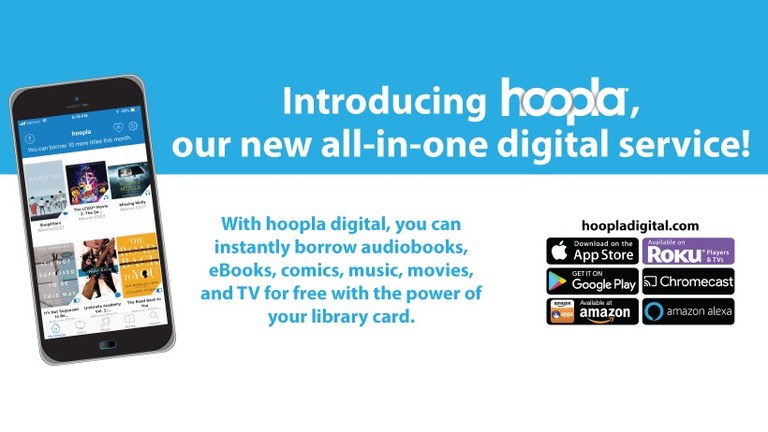 The Mid-Michigan Library League is providing the following digital resources for our libraries.

110+ languages (and growing!): Whether it's Spanish, French, Chinese, Arabic, or English, if they want it, we've (probably) got it. See available languages.
Customized learning path: Placements tests let learners see recommended courses and lessons for their level, or they choose their own content.
Focus on a specific skill: Listening, speaking, reading, and writing are all part of the language puzzle. Learners can pick any

skills-based

learning activity, select their desired vocabulary, and instantly launch a custom lesson.
Learn on the go: At the library, at home, and everywhere in between, access to lessons is possible on almost any device, including

full-feature 

mobile apps for iOS and Android™ tablets and phones.

Find what's next in the series that your reading. 
Literature Map shows how authors you like relate to authors whom you might want to read. Type in your favorite author and other like-authors will appear.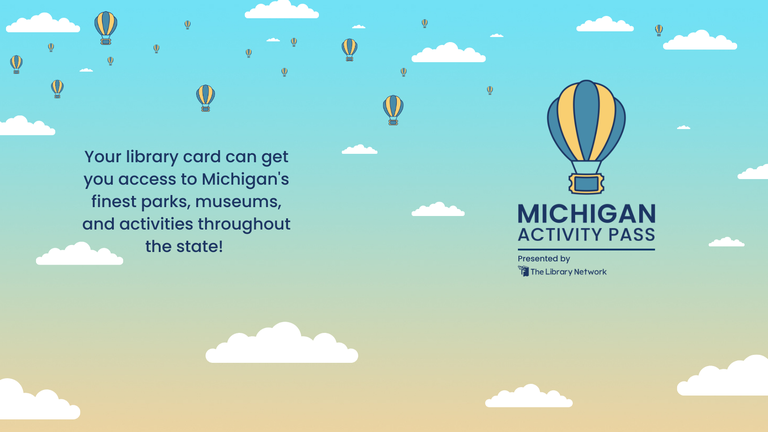 -
-